Meet Gina Knight, aka Drum Lessons Girl. Gina is a remarkably talented drummer. Her approach to the art of drumming is spot on. Exceptionally knowledgeable, she knows how to set the drums on fire while she deftly executes those "haunt you" rudiments that scare the diddles out of many drummers.

Gina has an incredibly cool website. It offers a plethora of free lessons, tips and tricks for drummers of all levels. Whether you call it a drum kit or a drum set, prefer the matched grip or traditional grip, you will find something free, fun and educational at Gina's site. You get ideas and a peek at everything, including how to play various beats, how the drums react to what you are doing, how to count it, catch it, flip it and zap it up a notch. Gina explains everything with a smile and an innate ability to be easily understood. Of special note is that this is real instruction, not just teasers to get you to buy a DVD or anything else.

---
---
Ventures Greats, Bob Spalding and
Leon Taylor, Need Your Help

Instrumental band V2 — featuring members of The Ventures, Bob Spalding and Leon Taylor — is kicking off a crowdfunding campaign on Indiegogo on February 23rd to raise funds towards producing a debut album and to introduce itself to a worldwide fan base.

The album will feature a balanced mix of classic instrumentals as well as new compositions. Featured guest artists on the album will include Eric Johnson (Out Of Limits, Pipeline), Adrian Belew (Telstar), and George Tomsco (Bulldog).

---
Diamante Premieres New Single
"There's A Party In My Pants
(and You're All Invited)"


Dirty Blonde EP out April 7
LA-based teen rocker chick Diamante premiered her new song, "There's A Party In My Pants (and You're All Invited)", yesterday at Revolver. The single will be featured in her upcoming EP 'Dirty Blonde,' out April 7. "There's A Party In My Pants" is the third single to be released since "Bite Your Kiss" that hit #3 on Billboard's Hot Singles Chart in 2014.
At only 18, this rocker and her self written songs, has also taken home the title of Best Rock Records at the Indie Music Channel Awards two years in a row, as well as wins in the categories of Best Young Artist, Best Rock Recording, Best Music Video for "Impossible," and the coveted title of Teen Artist of the Year. Diamante can be compared to a modern day Pat Benatar or Debbie Harry with her powerful and edgy sound.
---
Scattered Clouds Release New Video/Single
"Enchanteresse" off First Full-Length
Record The First Empire


Tour Dates Announced.
We are Scattered Clouds from Hull, Québec. Today, we embark on the release of our new video/single, "Enchanteresse," off of our first full-length record,
The First Empire,
out April 21st on E-Tron Records.
Since 2010, Scattered Clouds has evolved from a solo home studio project to a performing 3-piece act.
The First Empire,
our first full length record, sits somewhere between pop songs and the spirit of experimental noise. It blends harsh, yet controlled sounds, brooding rhythms, slap-back baritone vocals, unsettling analog synthesizer sounds and a strong sense of form and dynamics to create a trance inducing, orchestral, intense cinematic experience.
---
---
---
Breaking Benjamin Unveil New Single,
Announce Album Release


Breaking Benjamin Album Dark Before Dawn Set for Release June 23rd

New Single "Failure" and Album Pre-Order Available Now/Already Topping Rock and Overall iTunes Charts

Band Hits the Road for Festivals/U.S. Tour Dates Through July

Breaking Benjamin
's highly-anticipated fifth studio album,
Dark Before Dawn
will be released June 23rd. Their first single, "Failure," written and produced by Breaking Benjamin founder Ben Burnley, was released today and is now available (along with the album pre-order) on iTunes. Within an hour of release,
Dark Before Dawn
skyrocketed to #1 on both the rock single and rock album charts at iTunes, and landed in the Top 3 on the Overall Album chart. The first original music from the platinum-selling band since the release of
Dear Agony
in 2009 (certified Gold),
Dark Before Dawn
marks a new era for the acclaimed band. Burnley is joined by guitarists Jasen Rauch (Red) and Keith Wallen (Adelitas Way), bassist Aaron Bruch, and drummer Shawn Foist (Picture Me Broken).
---
Men in Grey Suits Release Debut Album,
Return of the Cnidarians (nigh-dare-ians)


Men in Grey Suits are proud to announce that we have released our debut album. Return of the Cnidarians! (nigh-dare-ians). As Hawaii's premier instrumental surf rock band, we've un-leashed our new record right here on the beautiful island of Oahu, Hawaii. Keeping the flame of Surf Music alive. Available now at all digital outlets and you can get a hard copy directly from our website meningreysuits.com. A wicked surf, spy, space odyssey, buttering your ears with re-verb from the future!
---
Indie Singer/Songwriter Sam Pinkerton
Releases New EP, A Story in Parts


(New York, NY) Indie singer/songwriter Sam Pinkerton releases new EP,
A Story in Parts,
which is "in short, a gem."
(When The Gramophone Rings)
The EP is listed in six parts, describing the singer's journey through heartbreak, self-examination and healing. Having already been featured on notable outlets such as
American Songwriter, No Country For New Nashville
and
Wave Maker Magazine,
Pinkerton is continuing to steadily build momentum.
Originally from Venice Beach, Florida, Pinkerton relocated to Nashville, TN to pursue a songwriting degree at Belmont University. After an east coast tour with Liza Anne, Corey Kilgannon and The Aliza Carter Band, Pinkerton returned to Nashville to finish this EP, the follow up to her debut record,
An Introduction.
Hailing from New York City, they are making hurricane class winds with shows in venues as diverse as the Atlantic City Beer And Music Festival and SXSW Festival East Nashville Edition. Uh-huh. That's right.


Come on! Walk, dance, prance and have a great time with Wyland. They rock and you're about to get the inside info straight from an airborne alternative indie rock association who is known to fly pretty freaking high!
---
Psych-Tinged Roots-Rock Band, The Highway, Release the Second Single, "Circles"
From their forthcoming album.


---

---

---
---
---
---
---
---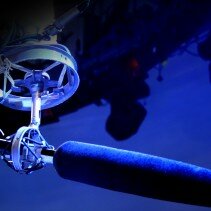 You know your songs are great, and you finally decided to record an album in a real studio. That's great! But what actually happens when you get there? When you finally do pick the perfect studio, one that you feel comfortable at, there is a certain routine that must be followed in order to get the best performance and the best recording for your budget.