<!br style="line-height:5px;">
---
<!br style="line-height:5px;"> <!br style="line-height5px;">
---
<!br style="line-height:3px;">

JOAN JETT & THE BLACKHEARTS PREMIERE OFFICIAL VIDEO FOR "ANY WEATHER"
New Album Unvarnished Available Now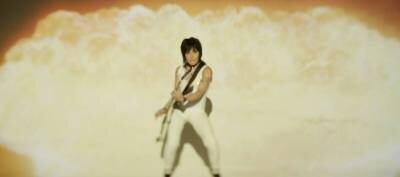 Rock n' roll icon JOAN JETT & her Blackhearts have unveiled the anticipated official music video for the single "Any Weather," which comes via her newly released album Unvarnished. Joan is fresh off the heels of her surprise performance at iHeartRadio Festival and her intimate record release show at Santos Party House in NYC. The new video - directed by Kevin Kerslake - was shot in Los Angeles, CA, and showcases a never-before-used camera technique to give the production a raw and classic aura. Joan has said that Unvarnished is the most introspective album she's ever done. While still keeping to her signature sound, Jett observes her own life as well as life around her.

---
<!br style="line-height:5px;"> <!br style="line-height:8px;">
---
<!br style="line-height:5px;">


Diamante covers the Stevie Nicks classic, "Edge of Seventeen."
<!br style="line-height:2px;">
---

Slim Wray: Bombastic, Irreverent Rock 'n' Roll Band
. Slim Wray is a party of two that isn't afraid to get dirty. A brotherhood based on an extensive history together in the New York City music scene, Chris Moran (drums / backing vocals) and Ryan Houser (vocals / guitar) have not only developed a tight musical chemistry, but have fine-tuned the art of irreverent rock 'n roll. Running on thunderous drums and gritty, fuzz-fueled guitar riffs, Brooklyn's Slim Wray welcome their debut album Sack Lunch 11/12/13.
---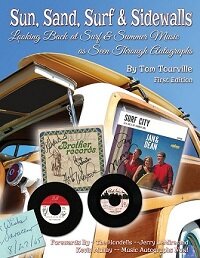 Tom Tourville: Sun, Sand, Surf & Sidewalls
. What a magnificent book! What an incredible read! Tom Tourville's Sun, Sand, Surf & Sidewalls blew all of us, at Surf Rock Music, away. It's chock-full of early 1960's surf, garage and hot rod bands and artists. Autographs, photos, fliers and information populate the book from cover to cover.
There is no wasted space. There is no filler. Sun, Sand, Surf & Sidewalls is jam-packed with an enormous amount of collectible material. A remarkable achievement, Sun, Sand, Surf & Sidewalls is a benchmark surf, garage and hot rod publication.
---

Rise Against B-Sides Sampler Video Now Available
. Features Footage from Orion Festival, Studio Photos, and Clips from Long Forgotten Songs: B-Sides & Covers 2000-2013.
Rise Against have unveiled a new viral sampler video, featuring footage from Orion Festival, studio photos, and audio clips from Long Forgotten Songs: B-Sides & Covers 2000-2013.
The band released their new b-sides/cover album on September 10th, which includes songs from Rise Against's career, starting before they signed with Fat Wreck Chords, that did not end up on any of their studio albums.
---

Sound of the Surf: Surf Music Documentary
:
A feature documentary film that explores the true story behind California's indigenous music, 'Surf Music'.
Through the eyes and words of the teenagers and musicians who lived the phenomenon.